"…would recommend them without hesitation"
We partnered with Symbio to implement a high potential talent assessment centre and coaching program as part of our talent management strategy. Symbio's expertise in analysing and interpreting the personality, behaviour, emotional intelligence and reasoning capabilities of our candidates has been exceptional. Furthermore, the individual coaching Symbio provided to our staff has proved invaluable to us over the last few years. They are professional, dependable and always accommodating. I would recommend them without hesitation and look forward to continuing our strong relationship.
John Purdy, CEO, Ergo

"…understood our business and objectives"
Outsourcing the HR function to Symbio has allowed us to concentrate our efforts on building our business. We selected Symbio because they understood our business and our objectives, had extensive experience in the HR field and were open and honest in their approach to helping us. The service they provide is also commercially attractive to us as we only use their services when we need them. Their services include: the drafting of all our contracts; sitting on interview panels; managing the performance review process; and providing advice as required. I would have no hesitation in recommending their services to any other business.
John Corley, CTO, Spanish Point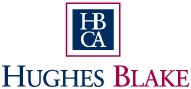 "…extremely professional in their approach"
Hughes Blake has partnered with Symbio on a number of occasions to work through complex Examinerships. While we in Hughes Blake attended to the Financial aspects of each case, Symbio addressed the complex Industrial relations and employment law issues that arose. In essence, Symbio provided the advice and information that we needed in order to progress each case to a satisfactory conclusion. I have found the team at Symbio to be extremely professional in their approach and their advice was clear, precise and made sense to me and the clients involved. I have no hesitation in recommending Symbio to other organisations.
Neil Hughes, Managing Partner, Baker Tilly Hughes Blake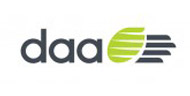 "…delivered a real partnership"
Symbio delivered a real partnership approach to our recruitment process. We were delighted with the focused, professional attention afforded each applicant right through the process. The high calibre of graduates coming through the selection process is testament to the success of the partnership approach we have built with the Symbio team. I would be happy to recommend Symbio to other organisations.
Mick Byrne, Programmes Manager – Organisation Capability, DAA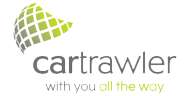 "…ensured the project kept moving forward"
Symbio assisted us in delivering a significant IT transformation project which was critical to our core business. They helped us navigate through a difficult implementation containing complex project streams, while also managing the expectations and requirements of both the client and supplier. From project initiation to completion, their professional, solution-focused approach ensured the project kept moving forward. The level of expertise and commitment that Symbio brought to the project was invaluable – we would not hesitate to recommend them.
Caroline Bellew, Director of Operations Support, Cartrawler